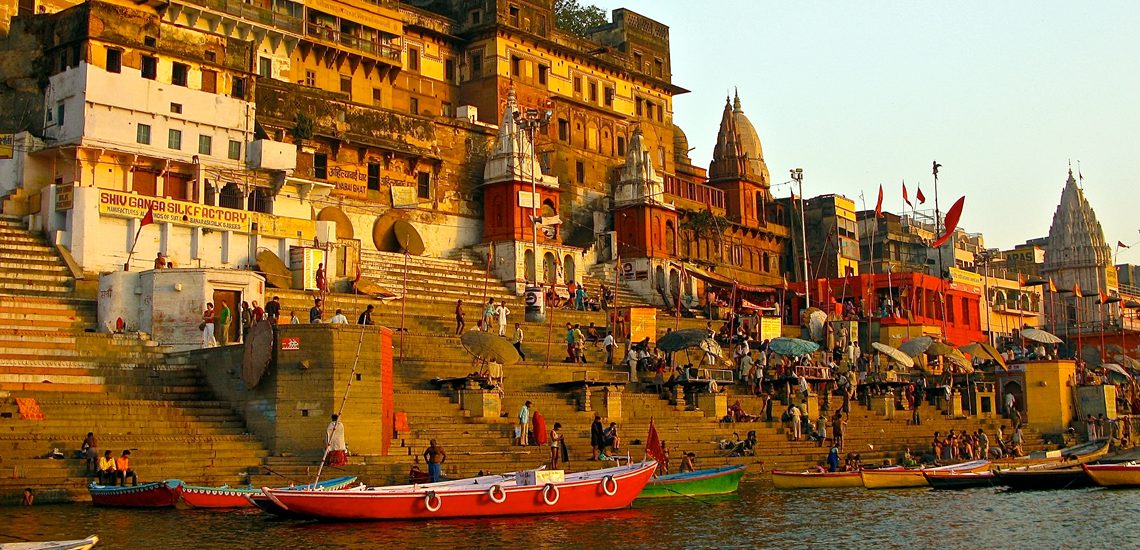 Why Is Varanasi A Place Of Pilgrimage?
Varanasi, also famous as Banaras and Kashi, is one of the holiest cities present in India. This city is regarded as one of the oldest continuously inhabited cities present in the whole wide world. In fact, it is reckoned as the religious capital of India. One intriguing question that arises in this context is that how did this city get this label. This blog seeks to unravel this mystery and explicates how this city went on to become a place of pilgrimage.

It is believed that Buddha gave his sermon on first turning of the wheel of Dharnma, in Varanasi (kasha in the Buddhist scripts). This is why this site is considered as a "site of spiritual luminance" and is revered by Buddhist pilgrims.
Varanasi is positioned in South-Eastern part of UP, between the two tributaries of River Ganga that is Varuna to the north and Asi to the south, giving the city its name. Varanasi is the hub of religious tourism in India and every Indian tries to visit this place at least once in his lifetime. Varanasi is also stated in Holy Scriptures like Puranas, Buddhist texts and in the Mahabharata.
The most interesting part of this religious city is that life revolves around the sacred river Ganga and its Ghats. On the banks of river Ganga, life begins before dawn, when a great number of pilgrims visit the river for the holy dip, believing that the revered river will purify them, washing their all sins away.
A typical day begins with the recitation of morning prayers and the ringing of temple bells. You will find Brahmins reciting shlokas (verses) from ancient Hindu scriptures and priests performing different types of holy rituals.
Varanasi is a city of life and death. While the burning Ghats situated at the edge of River Ganga remind people that life is mortal, it is paradoxically believed that dying in Varanasi guarantees a break from the cycle of life and death. Thus, Varanasi is considered the Gateway to Moksha or nirvana.
Other than this, Varanasi is associated with numerous myths. It is believed to be the home of Lord Shiva and Mata Parvati. It is said that Lord Shiva walked here at the beginning of time with his consort Goddess Parvati. It is believed that this place is a blessing, which is given by them and the tourists who come here experience all their desires getting fulfilled. Some legends also say that it's in this city that Lord Krishna set fire on his imposter and it is also believed that after defeating Ravana, Lord Ram came here for penance.
Varanasi is also known as the city of temples and has many famous, antique temples such as Bharat Mata Temple, Vishwanath Temple, Tulsi Manas Temple, etc., which are quite known among people. Even the Ganga Aarti performed in the evening invites thousands of tourists from all around the world.
This makes Varanasi India's very own Medina, a major place of pilgrimage, which draws swarms of believers throughout the year.