Pool Side Bar
Soak in and indulge!
Unique Dinning Experience @ 5000/- + Applicable Taxes Per Person At Poolside …package Includes Special Chef Choice 5 Course Menu,a Wine Bottle & ½ Kg Cake.
Drink & Dine
A day to celebrate the contribution of the overseas Indian community, Pravasi Bharatiya Diwas 2019 from 21-23 January in Varanasi.
Stay at a close proximity, book with us at bit.ly/2RoyZpr
#PravasiBhartiyaDiwas #Ramada #RamadaVaranasi #Varanasi #January #Event #India ... See MoreSee Less
"The hotel made our stay the most exclusive. Never felt so pampered. Thank you for a wonderful stay. The food was amazing. Grateful to the executive chef for lovely meals during our stay. The staff here is very humble and energetic at their service, very rare to see it at times."
by Sayana K,Goa, India
"From the moment we arrived we knew this was a special place. Our room was palatial, the bathroom was always clean and fresh towels appeared mysteriously after every use during the day.The gate security made us feel safe and comfortable. If you're visiting the Ganges this is the place to stay."
by Jerzy Lesniewicz, British Columbia
"I can recommend all who are looking for a good stay @ Varanasi to be at Ramada. There can always be another property at Varanasi, which can boast of better infrastructure of hotel in comparison to Ramada in some aspect or the other, but I am sure Ramada Varanasi will stand second to none."
by Sumit Manocha,Noida, India
"Very friendly staff, Great food at Tadka restaurant. Customised meal served based on special dietary requirement. Room space is quite big and good location (about 10-15 mins drive to the temple). Would love to come back again"
by Nabarupa,Kolkata, India
"The Tadka restaurant is magnificent. The service is fantastic. They treat you like a king and the food is very traditional and the best Indian food I've ever had. I suggest asking the manager for a tasting so you can experience everything. I would highly suggest travelers in Varanasi to come here."
by Beach Bumz,Toronto, Canada
Contact Us
RAMADA PLAZA JHV
The Mall, Cantonment,
Varanasi - 221001
INDIA
TEL:+91 (542) 2510000 & 2510005 – 2510020
Mobile: +91 9918655222
Fax:+91 (542) 2500711
E-mail: info@ramadajhvvns.com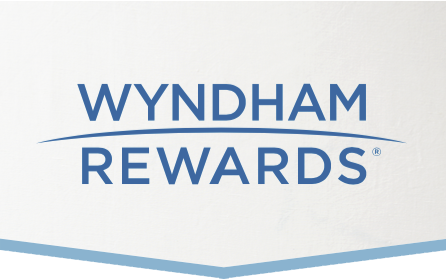 2018. Ramada International.
Powered by

Local Temperature
Powered by