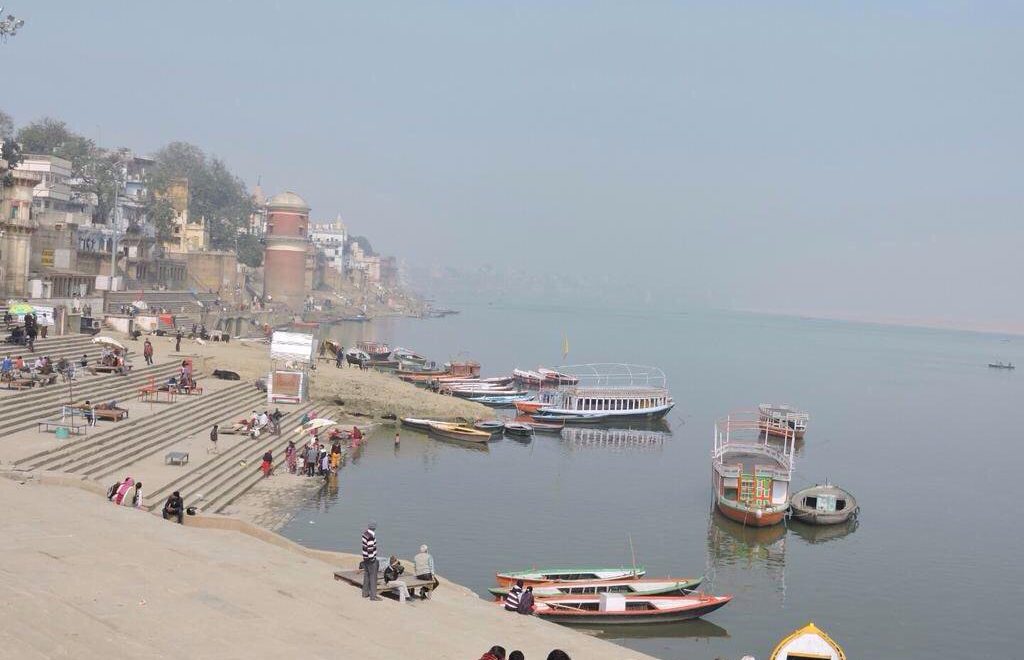 Why is Assi Ghat called so
As the sun rises on the river Ganges, the ghats of Varanasi witness hordes of people making their way to the holy river, in order to pay their respects and conduct their daily puja. Although the city is chaotic and busy, the ghats offer a serene view over the water body where one can be at peace with themselves.
Of the 100, or so, ghats that are home to Varanasi, one of them is called the Assi Ghat. The city of Varanasi is known by many other names, but this particular name originated from the confluence of two rivers, Varuna and Assi. The birth of the river Assi has a mythological story behind it. It is believed that when Goddess Durga was fighting the demon Shumbha- Nishumbha, her sword struck the ground when she destroyed him, resulting in the inception of a stream, now known as the river Assi. The ghat, which came to be on this edge of the river, where the river Assi joins the Ganges, was thus named the Assi Ghat.
The ghat is situated near the Shivala in Varanasi. Although it may not be the most popular ghat amongst the many that the city has, it sees at least 300 people every morning and the number multiplies many folds during Mahashivratri and other auspicious Hindu festivals. It serves as a special favorite for a lot of people since it is situated in the south of the city, a little far away from all the hustle and bustle, providing a place of peace and tranquility while the river flows in front as the sun sets.
It is believed that a holy dip here, in the months of Chaitya (month of March/April) and Magh (month of Jan/Feb) — as well as some other significant events like solar/lunar eclipse, Probodhoni Ekadashi and Makar Shankranti — grant one the power to get rid of all their mortal sins. The Assi Ghat also sees mentions in Sanskrit literature such as Matsya Purana, Agni Purana, Kurma Purana, Padma Purana and Kashi Khanda.
The Asisangameshwar lingam, set up to pay respect to the lord of confluence is enshrined in a small marble temple. And it is here that Tulsi Das, a realized soul and saint, Hindu poet, penned down the Ramcharitmanas.
If one ever does visit Varanasi, one must go to the Assi Ghat, not purely for its mythological significance but to experience a more quiet and quaint aspect of Varanasi.