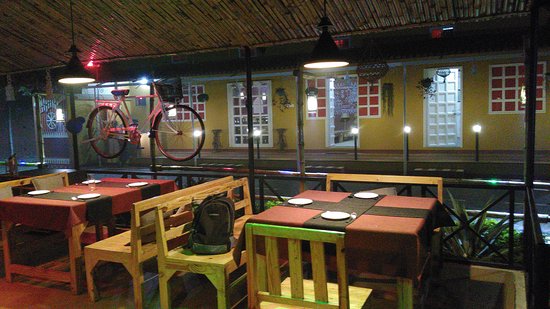 Best Places to Enjoy The Local Cuisine of Varanasi
The city of Kashi, or Varanasi, is known for many things such as its effervescent culture that is mirrored in age old traditions, a rich cosmogony that ties it to the very foundation of Hinduism and the museum of temples that Varanasi has become over the centuries. Among the many other things that this quaint town is famous for, the one thing that clearly stands out is its never-ending stroke of delectable delicacies from the narrow streets and alleys of Varanasi. This blog seeks to bring out some of the best places in Varanasi where you can get a taste of some of the most popular dishes stemming from the authentic cuisine of Varanasi.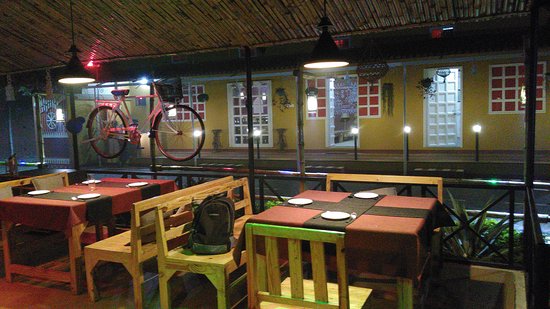 Shivala Road
Situated in the vicinity of the famous Shivala Ghat, the Shivala Road is lined up with quite a few tourist attractions. Be it a romantic date with your lover in a rooftop confectionary shop or a fulfilling meal inspired from Kerala after a hectic day at work or a simple dinner with your family at a multi-cuisine bistro, there are quite a few dining options to choose from.
Kashi Vishwanath Temple Area
Located amidst the crowded lanes of the famous Kashi Vishwanath Temple, which is one of the main temples of Varanasi as it finds mention in Shiva Purana, are the aromatic boulevards having clusters of eateries. From happening cafes to multi-cuisine restaurants to pure vegetarian eating joints, there's a lot to explore once you offer your prayers at this celebrated shrine.
Godowlia Chowk
Amidst the serpentine arcades of Varanasi is the Godowlia Chowk. Famous for its thandai and flavoured paan, this street offers a range of eating options – from shops selling aromatic tea to restaurants selling local delights like Malaiyyo (a popular sweet dish that is served during winters), Choora Mattar (which is Poha with a dash of Banarasi flavours) and Bati Chokha (a savory main course dish) – there's plenty of food waiting for you.
Asi Ghat
A beautiful ghat famous for its evening Aarti, Asi Ghat is frequented by visitors and local inhabitants alike. After immersing your soul in a spiritual experience, take a stroll along the alleys of Asi Ghat that are always abuzz with life and activity. These ghats have numerous bistros and kiosks that will tantalize your taste buds and bring everything ranging from local favourites of Kashi to international delicacies on your plate.
Dashwamedh Ghat
One of the most revered ghats of Varanasi, Dashwamedh Ghat is known for enthralling throngs of believers of Hinduism each night for its Ganga Aarti. Legend has it that it is here that Lord Brahma, the Hindu deity known for creating the universe, sacrificed (medh) 10 (das) horses (ashwa). Besides these, the busy arcades surrounding this region are also famous for producing some of the finest dishes of the city using the fresh produce of the region. So, unwind at one of these restaurants after a hectic trip to the busy ghat.